Transportation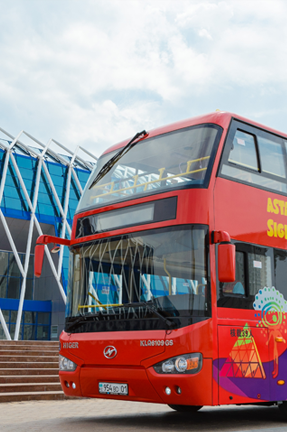 Transportation
We hereby inform you that the previously planned Plenary meeting in the "Kazakhstan" central concert hall was moved to the EXPO Congress Center, the scheme of arrival to the territory is carried out from Uly Dala Avenue. Due to the lack of parking spaces on the territory of the Congress Center, parking is planned to be located in the intersection area of Uly Dala Ave and Mangilik El av.
Locations of the EXPO Congress Center, the place for parking, see on the map.
Information for guests and speakers of the Astana Economic Forum (AEF) on providing automobile transportationtran:
Schedule of shuttle movement during the AEF (see Annex 1);
Organizations participating in the AEF are required to undergo accreditation of cars (see Annex 2);
Vehicles parking map on the territory of the Palace of Independence for AEF participants (the parking place is marked with signs Р1; Р2; Р3).
For more information, as well as with suggestions, you can contact the Coordinator for transportation:
Yermek Aldabergenov
Tel .: +7 (7172) 701823
Mob .: +7 771 522 23 96
E-mail:
Turar Kalyiev
Tel.: +7 (7172) 701 823
Mob.: +7 707 225 66 97