All
A
B
C
D
E
F
G
H
I
J
K
L
M
N
O
P
Q
R
S
T
U
V
W
X
Y
Z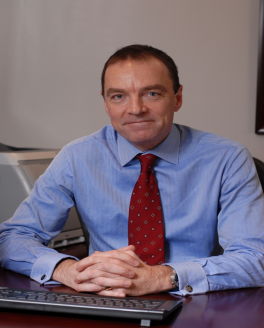 Senior Vice President Central Asia BG Group President, BG Kazakhstan

Mark Rollins has overall responsibility for all BG Group's activities in Central Asia including the Karachaganak joint venture in Kazakhstan, as well as several upstream and downstream business development ventures, and is based in BG Group's main office in the region situated in Astana.
Before joining BG Group in 2008, Mr. Rollins was Chief Executive and board member of a private exploration and production company with operations in South America. He also held senior management positions in the deregulated utility sector, based in the Netherlands, with Nuon and Reliant Energy.
Mark Rollins has a long history in the Caspian region with previous experience from key commercial and strategy positions in both the upstream and downstream sectors with ARCO, based in the United States, and Clyde Petroleum of the UK. He was also engaged in business development with Shell in the early 1990's, when he worked primarily on projects in the former Soviet Union, including the Sakhalin II project in eastern Russia and several ventures in the North Caspian.
Mark was awarded a DPhil in Engineering Science by Oxford University in 1989 and a MA in Mathematics by Cambridge University in 1985